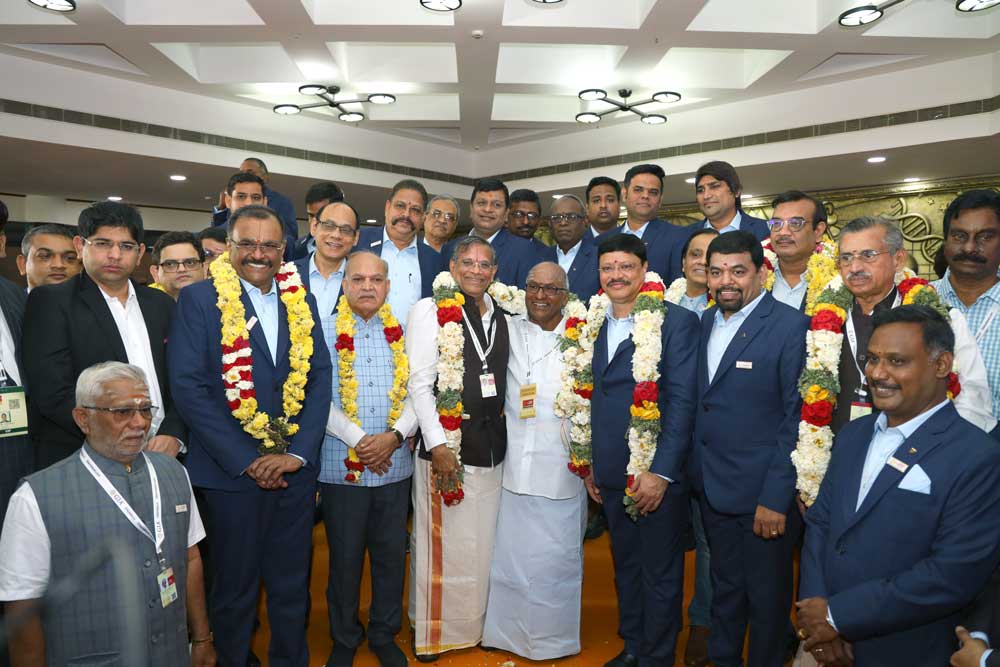 REPORT OF GJIIF 2021 - Akshaya Tritya Edition
Massive Surge in B2B Interaction at GJIIF 2021: Major Boost to Industry Revival
Significant Rise in Pan-India Interest in South Indian Jewellery
Brisk Business on all Three Days
Many Exhibitors Sold Out Stocks by Day Two
The three-day Gem & Jewellery India International Fair (GJIIF) 2021 held at the Chennai Trade Centre from February 26-28 concluded on a high note with exhibitors expressing immense satisfaction at the response and reporting brisk business on all the days of the event.
Significantly, the show also reflected the rising pan-India popularity of South Indian designs and traditional ornaments, which once mainly sold in the southern region. This year, in addition to the usual large turnout of leading retailers from across the Southern states, there was a marked rise in the number of visitors from across North India, especially Odisha, Madhya Pradesh, New Delhi, Chattisgarh, Punjab etc.
With this edition, GJIIF, which was the first major B2B trade show for the jewellery industry in South India after more than a year, has now further cemented its position as the premier B2B platform for South Indian jewellery.
The timing of the show was welcomed by both exhibitors and visitors, with many expressing that the return of physical interaction at an exhibition has provided a timely and welcome boost to the jewellery trade. Not only was there intense engagement between buyers and sellers on all three days, many exhibitors also informed that they exceeded their expectations and stocks were fully sold out by Day Two of the show itself.
A S Sriram, President of the Tamil Nadu Jewellers Federation (TNJF), the organisers of the show said, "GJIIF has breathed life back into the industry and has given it a crucial boost ahead of the forthcoming Akshaya Tritiya and wedding season. A strong foundation has now been laid to provide customers with new, attractive jewellery for these occasions."
Jayantilal Challani , Convener, GJIIF, stated, "GJIIF has now clearly gone to a new level considering the positive feedback from exhibitors and visitors and the huge increase in the number of visitors from outside the Southern states. We are pleased that with proper safety arrangements and implementation of SOP protocols, we could create a positive environment for safe and healthy interaction and good business."
Expressing gratitude to the trade for the faith they have shown by participating, Mr VK Manoj of United Exhibitions, the show managers, said, "The confidence that was shown by exhibitors and visitors alike in booking stalls and registering early is a validation of our decision to go ahead with this show at this time. We also received encouraging feedback about the food and other arrangements. Our team takes pride in having delivered a platform that helped generate good business and we aim to take the show to even greater heights with each subsequent edition."